The Blue Venture Forum welcomes Patricia Gruber to the board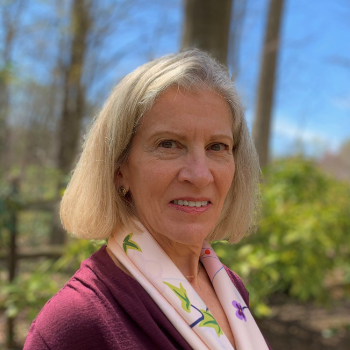 The Blue Venture Forum is pleased to announce the addition of Dr. Patricia Gruber to its board.
Dr. Gruber is a science and technology executive with leadership experience in government, industry and university organizations.
"We are pleased to welcome Dr. Gruber to the board. Her experience and knowledge will assist us in identifying promising blue technologies to work with and help to shape our programming." stated Dr. Tobias Stapleton, Chair of the Blue Venture Forum.
At the Office of Naval Research (ONR), Dr. Gruber served as the Director of Research with responsibility for the Dept. of Navy basic and early applied research portfolio. In this role, she also led the development of the Naval S&T Strategic Plan and coordinated ONR's education, outreach and diversity programs.
"I'm delighted to join the BVF and to facilitate marine technology advances in support of ocean stewardship", explained Dr. Gruber.
More recently, she served as Technical Director for ONR Global, leading a group of fifty scientists and engineers who facilitated international research collaboration and acted as technical liaisons to operational fleet/forces. Dr. Gruber has served as the Vice President, Maritime Systems at Battelle and as the Deputy Director, Applied Research Laboratory at the Pennsylvania State University. She has held a number of technical management and business development positions at AT&T, Bell Laboratories and Marconi Communications.
She holds a B.S. in Meteorology from the Pennsylvania State University and a M.S. and Ph.D. in Applied Marine Physics from the University of Miami. She currently serves as a R&D consultant with expertise in maritime technologies.
The Blue Venture Forum connects emerging blue technology firms with investors, resource providers, and investors through programming.