Highlights from the 2022 H2O Conference
We also explored the show floor at the H2O Conference in Halifax, NS. We enjoyed face-to-face meetings with colleagues and explored what's new in emerging ocean tech.
Pictured: Toby Stapleton with Ulaş Güntürkün, founder and CEO of Aquaband.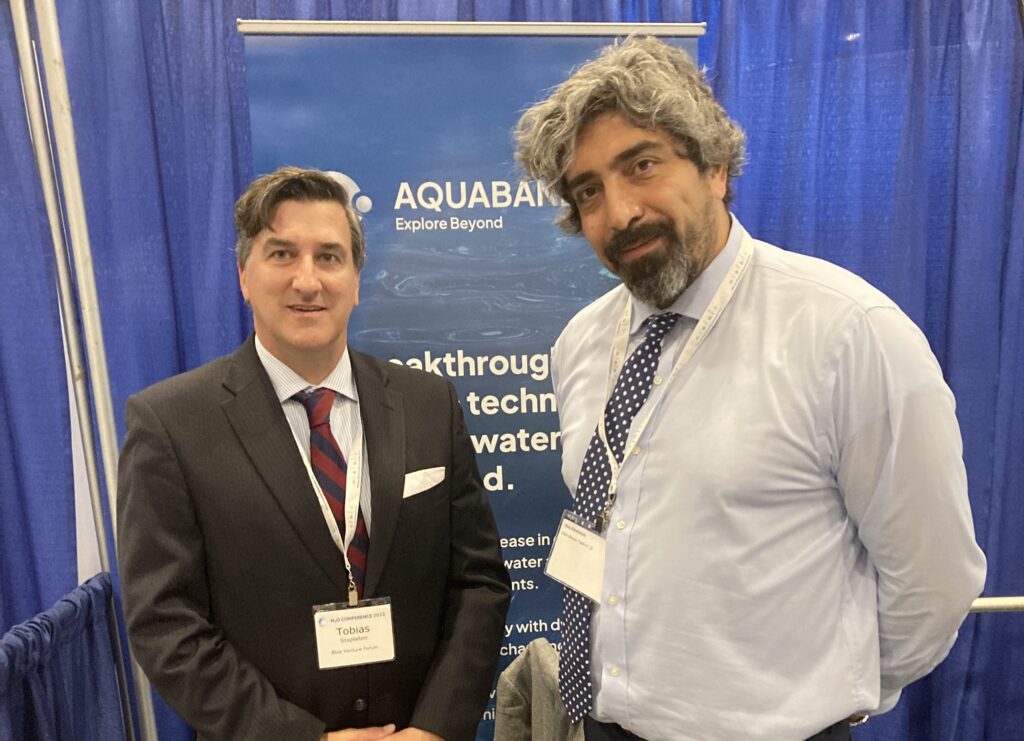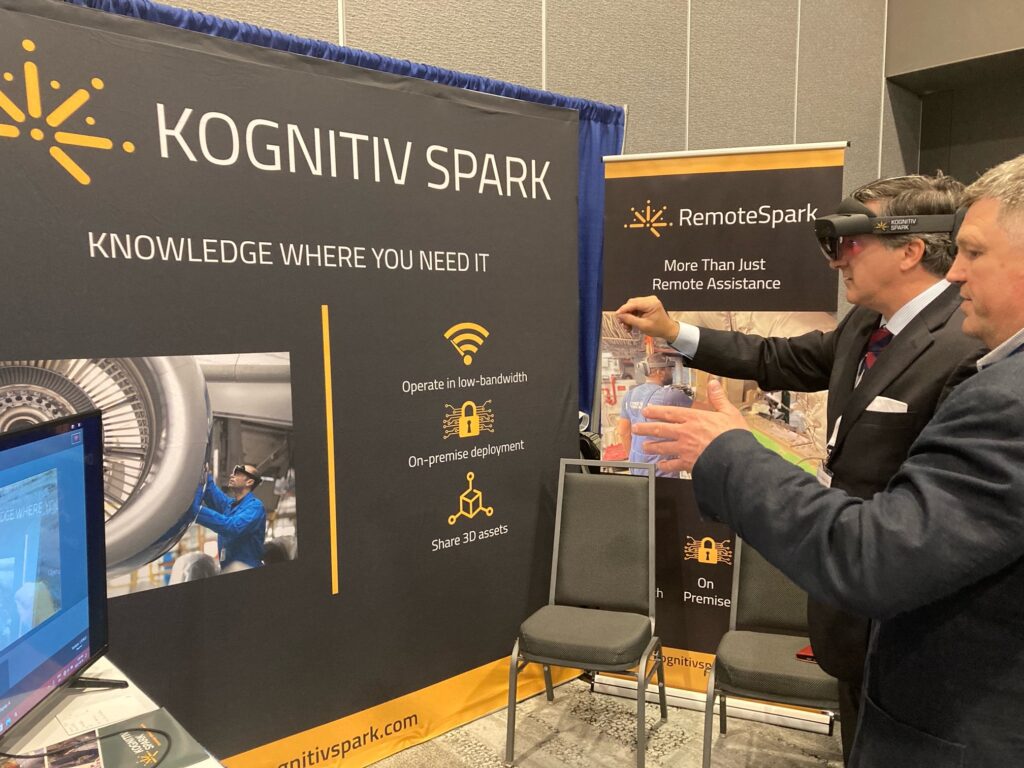 We found some interesting tech at the H2O Conference. Toby even had the opportunity to take a 'mixed reality' look at the sea floor with Iain Whyte, Director of Defense, Kognitiv Spark.
Our passion is engaging with the ocean technology community. This year's H2O Conference gave us many opportunities to meet with leaders of this community, including this great group!
Pictured outside the Dartmouth Ocean Technologies (DOT) booth,
L to R: The Premier of Nova Scotia Tim Houston, Dr. Vincent Sieben, Dalhousie University, Roger E. Race , Dartmouth Ocean Technology, Jim Hanlon, Erin Daily Donahue, Consulate General of Canada in Boston, and Toby Stapleton, PhD, MBA, Blue Venture Forum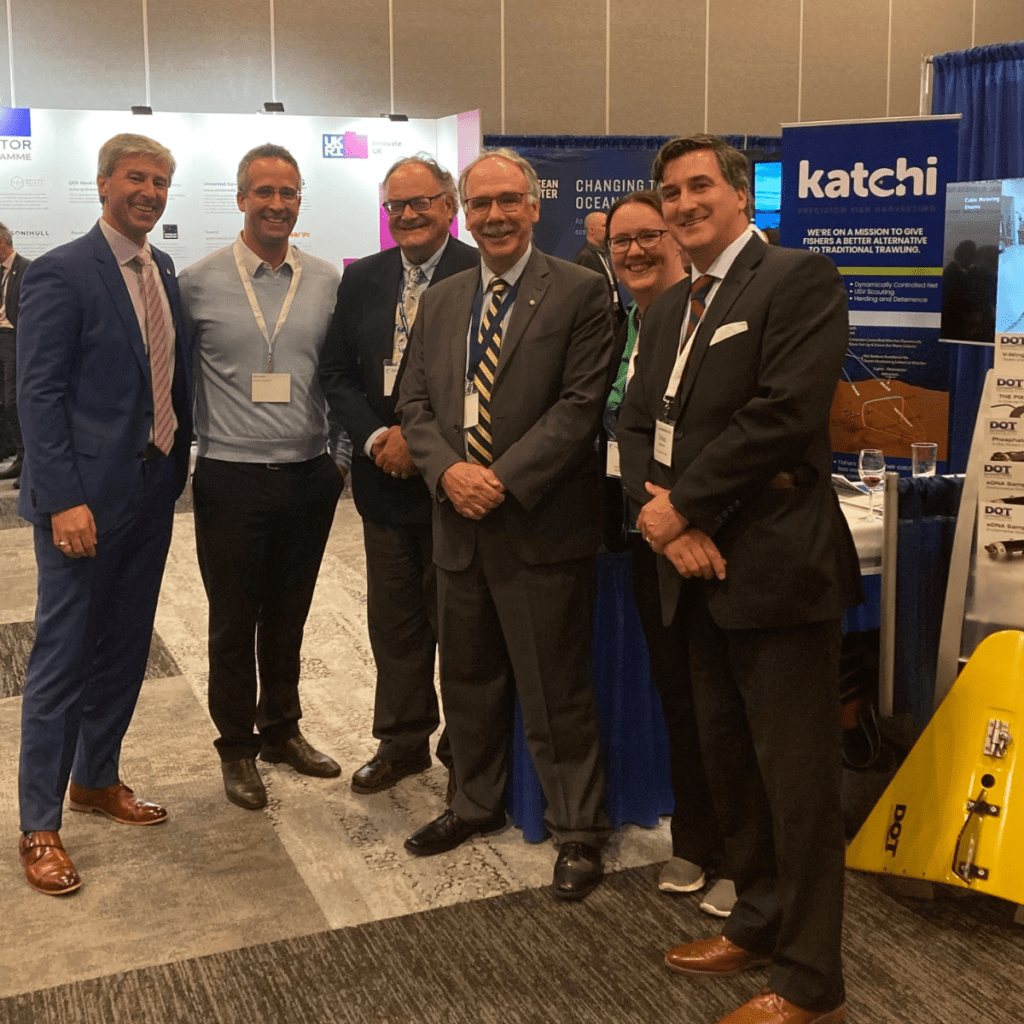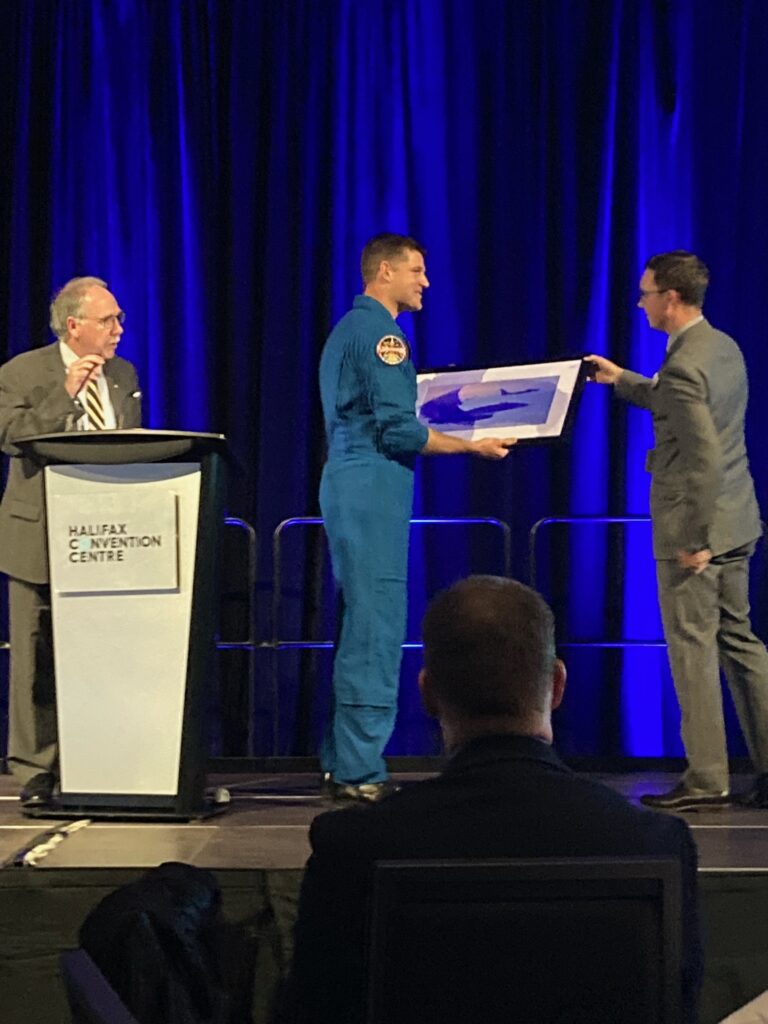 We'd like to congratulate Christopher Bourque, Executive Director OTCNS, and his team for organizing another great conference! We'd also like to congratulate Colonel Jeremy Hansen, astronaut, Canadian Space Agency on the award he received at the oceans gala.
Pictured: Jim Hanlon, Colonel Jeremy Hansen, and Christopher Bourque